The Future of the Corporate Data Center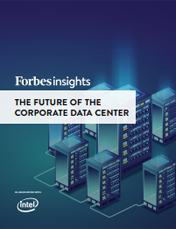 "Data centers," as most organizations envision them, are in a state of flux. The amount of data and the increasing importance and complexity of making sense of the data is increasing at phenomenal rates. Will the data center of 2020 be much like it is today? What should organizations do, if anything, to "future-proof" their data center operations and to deal with the realities of 2025 and beyond?

To get answers to these questions, Forbes Insights and Intel surveyed more than 200 CTOs, system architects and executives whose primary responsibilities were for IT, to determine the current state of their data centers, and their views of the future of data centers.