CSP Path to Innovation report generator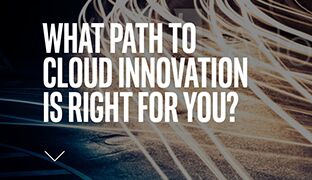 In the fast moving and challenging cloud services market, CSPs need to innovate in order to differentiate themselves from their competitors and win new customers. Creating new services and selling them profitably is one route to success, but in order to do so, your business needs to take its next steps towards cloud innovation.
Answer three multiple-choice questions to build your custom report using the CSP Path to Innovation report generator and discover:
How to focus innovation on your most pressing business issue – whether that is cutting costs, driving profits or keeping up with the pace of technology change
Which new cloud services could help you to differentiate your business from the competition
How to improve critical parts of your infrastructure to smooth the road to innovation success.