Data Services: A Guide for Cloud Service Providers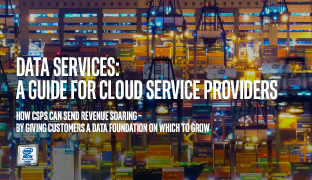 Your customers urgently need to harness the value in their increasing data volumes if they are to outperform their peers. This is a massive opportunity for cloud service providers (CSPs) like you to boost revenue - and Intel is offering an exclusive Data Services eGuide so you can discover how.
CSPs can start with three offerings that will help their customers deliver value from their data: Storage-as-a-Service, Database-as-a-Service and Big Data-as-a-Service. But to build and offer these services to customers, CSPs must first ensure their infrastructure is up to the challenge. Download 'Data Services: A Guide for Cloud Service Providers' to discover the next steps to take, including:
Identify which data services will resonate most with your customer base
Understand the challenges to offering these services and how to overcome them
Pinpoint the technologies your infrastructure needs to deliver STaaS, DBaaS and BDaaS services profitably to your customer base.