AI: Changing our world for the better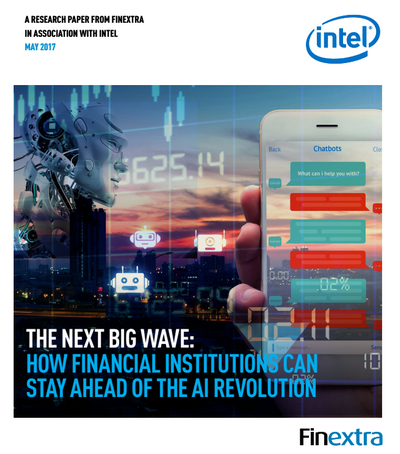 It is clear that Artificial Intelligence (AI) is the next big wave in computing, but it's even bigger than that. It's poised to usher in a better world: Accelerating solutions to large-scale problems, unleashing new scientific discovery, extending our human senses and capabilities, and automating undesirable tasks.
Today, we are just scratching the surface. To unleash the next wave of AI, there is much work to be done as an industry to move past challenges in performance, accessibility, and wariness of the technologies. Financial institutions will have to navigate a complex array of techniques, overcome cultural challenges, and embrace new technology decisions.
This research paper brings together the views of AI experts across the financial industry, on the key opportunities and challenges you are likely to face as you embark on your AI journey.