Using Cloudera Enterprise Data Hub on Intel® architecture to integrate with the Operation Support System (OSS) and Business Support System (BSS) data to create 360° profiles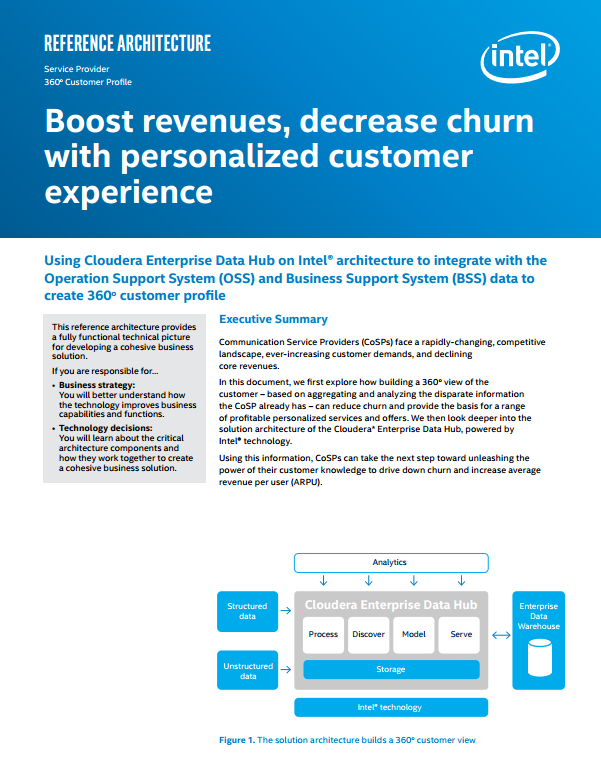 Communication Service Providers (CoSPs) face a rapidly-changing, competitive landscape, ever-increasing customer demands, and declining core revenues.
In this document, we first explore how building a 360o view of the customer – based on aggregating and analysing the disparate information the CoSP already has – can reduce churn and provide the basis for a range of profitable personalized services and offers. We then look deeper into the solution architecture of the Cloudera* Enterprise Data Hub, powered by Intel® technology.
Using this information, CoSPs can take the next step toward unleashing the power of their customer knowledge to drive down churn and increase average revenue per user (ARPU)